With the custom design feature you can select your own images for many elements of ayControl and give your profile a personal touch.
What can be personalized?
The background images of rooms (fig. 1 and 2)
The background image of the graphical menu (fig. 3 and 4)
The menu item images in the graphical menu (fig. 3 and 4)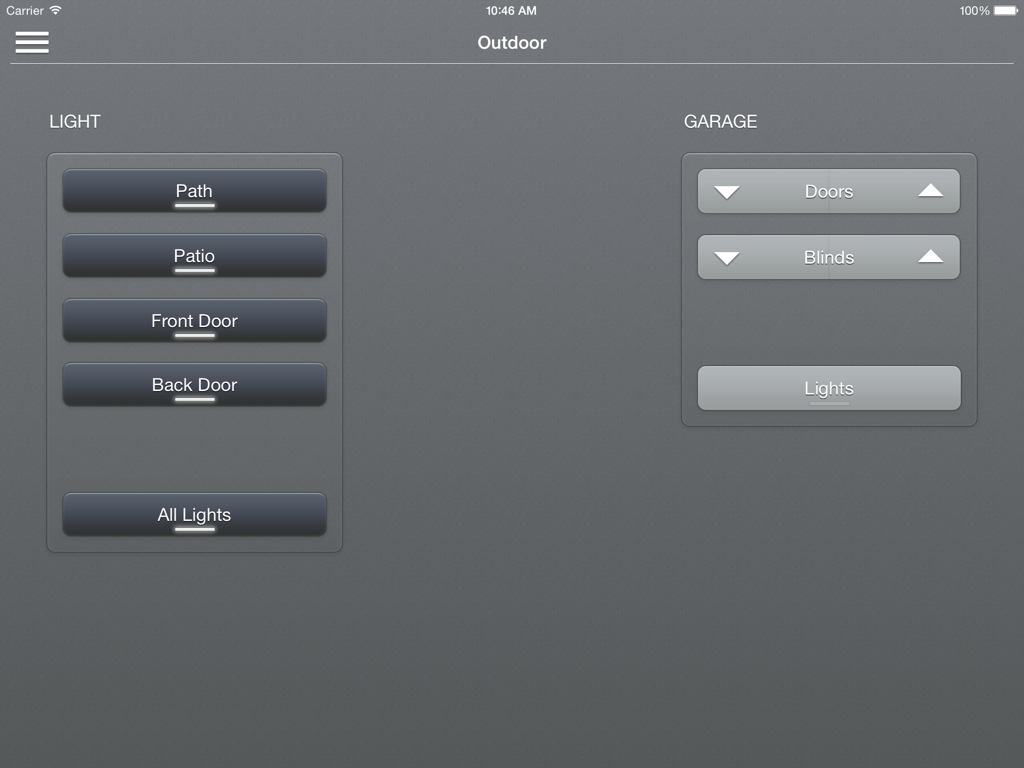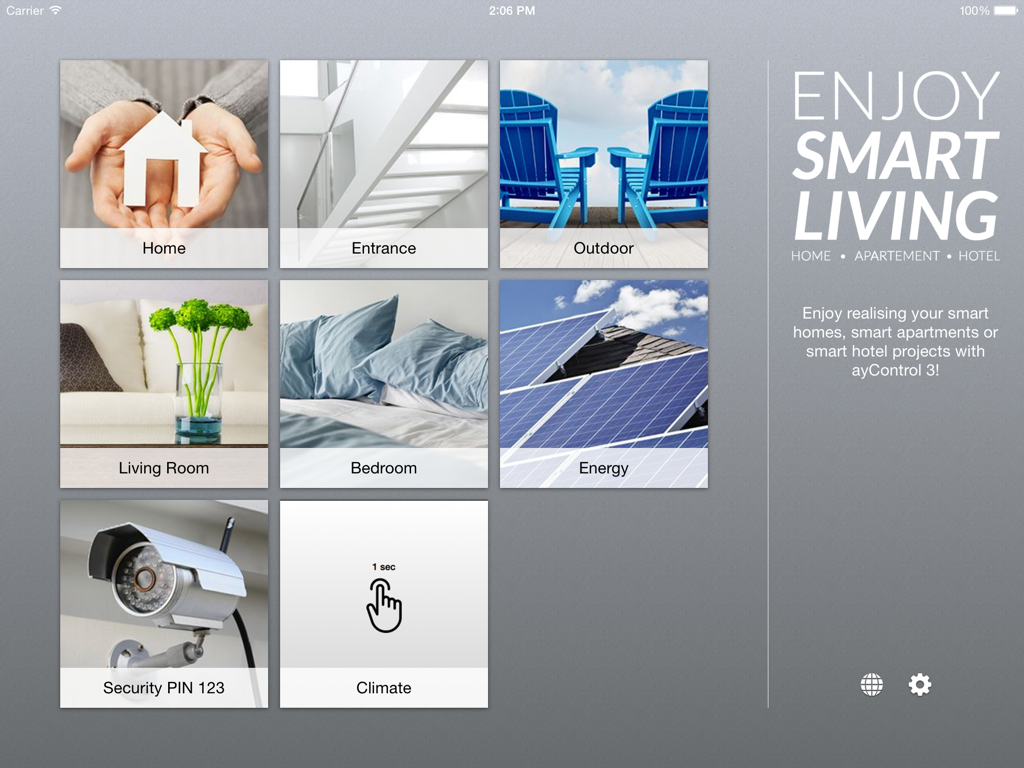 In order to personalize the graphical menu (fig. 3 and 4), your profile must be configured with that menu style. If your profile uses another menu style, you can change the style manually.
How does personalization work?
To use your own images inside your ayControl profile, follow these steps:
Perform a long-press (for about one second) on the area you want to personalize.
The personalization dialog appears. Select an image from your image library or create a new one using the camera.
Select the part of the image you want to use by cropping and rotating the image. To crop, drag the corners of the image frame; to rotate, perform a rotation gesture with two fingers.
Once you are content with the result, tap on "Save" to close the dialog and let your personalized image appear in ayControl.
Deactivate the personalization function
You can deactivate the personalization function in the app settings (⚙): open "Look & Feel", then turn the option "Enable image selection" off. Your personal images will still be displayed; this option only prevents the personalization dialog from appearing.
Pre-configured images
Even if your profile is already configured with room or menu images, you can personalize it with your own images. You can easily restore the pre-configured images by deleting your custom images. To do so, open the personalization dialog and tap on the Trash symbol.
Tips
Select room background images which provide enough contrast to the control elements and text labels in order to keep the design usable.
Use the crop and rotate functions in the personalization dialog to remove unfitting image parts.
Use image sharing pages like Flicker to find great-looking images for your profile. Just save any image that is displayed in your device's browser; it will automatically be placed in your image library and is instantly available in ayControl.
With image processing apps you can add effects like blur, color filters etc. to make your images even more attractive.